Bank records show Ms Rogers accepted payment from some family members for the free holiday.
Busy year
It was a busy year of travel for Ms Rogers, who would take 13 guests from Melbourne to Sydney for the weekend for a $76,000 blowout that included accommodation at the Four Seasons, dinner at Quay and a day out on a boat.
That same year Ms Rogers also began taking trips on NAB's dime from Melbourne to the five-star Emirates One&Only Wolgan Valley resort via private helicopter that would continue right up until her offending was detected.
In 2014 Ms Rogers would fly six members of her family to the Park Hyatt in Sydney where she would be charged $35,000 for three nights of accommodation. Later that year she would fly seven to Palazzo Versace on the Gold Coast where she was again charged $35,000 for three nights.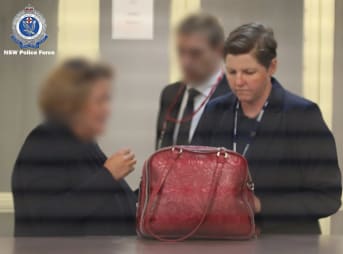 The offending would then kick up a gear with an eye-watering month-long US holiday for eight which included a stopover and luxury yacht cruise in Hawaii. The holiday also included stops in New York, Washington DC and Miami and at least one leg was taken by private jet. Again, bank records show family members would make payments to Ms Rogers for the holiday.
In 2015 she would take eight family members to a privately owned island near Fiji at a cost of $245,000. That same year she would treat guests to multiple weekends at Melbourne's Crown Towers and a $1500 meal at Dinner by star chef Heston Blumenthal.