NBA Rising Stars Team World
vs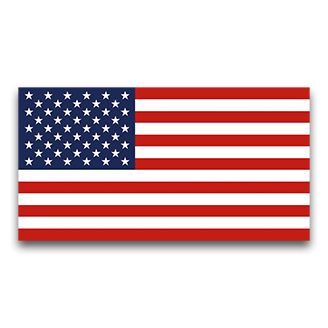 NBA Rising Stars Team USA
2:00am UTC Feb 16, 2019Charlotte, NC
Donovan Mitchell, Jayson Tatum and Team USA are set to take on Luka Doncic, Ben Simmons and Team World in Charlotte, North Carolina for the NBA's 2019 Rising Stars Challenge.
In addition to Mitchell and Tatum, USA will be represented by Jarrett Allen, Marvin Bagley III, John Collins, De'Aaron Fox, Jaren Jackson Jr., Kevin Knox, Kyle Kuzma, Trae Young and Lonzo Ball (who was replaced by Knox due to an injury).
The rest of Team World's roster reads: OG Anunoby, Deandre Ayton, Bogdan Bogdanovic, Shai Gilgeous-Alexander, Rodions Kurucs, Lauri Markkanen, Josh Okogie and Cedi Osman.
As all the big plays and highlights come rolling through, keep it here for live updates, highlights and analysis.
Lauri Markkanen Rattles the Rim

Lauri Markkanen with the Heat Check

Invalid Date
February 16, 2019

NBA on TNT @NBAonTNT

"Let's see Luka do something …"

Luka:

#MTNDEWICERisingStars https://t.co/STJu57q5I7

Donovan Mitchell Takes Flight

Kyle Kuzma skies for the big oop

Jayson Tatum with the Jam

NBA on TNT @NBAonTNT

Coach Dirk and Coach Kyrie give their squads some encouragement as they get ready to take the floor on TNT!

#MTNDEWICERisingStars https://t.co/tlerE24rFC

Cleveland Cavaliers @cavs

Let's work, @cediosman!
#MTNDEWICERisingStars || #NBAAllStar https://t.co/z6vbAPKd1M

February 15, 2019
February 16, 2019

Toronto Raptors @Raptors

Representing the North Side

@OAnunoby | #MTNDEWICERisingStars https://t.co/Ecv7DOP4Fj

NBA @NBA

20+ PTS in 17 of his last 18 games… Donovan Mitchell gets set for #MTNDEWICERisingStars action!

⏰: 9pm/et 📺: @NBAonTNT https://t.co/pDK5Wg5djB

February 15, 2019
February 16, 2019

Sacramento Kings @SacramentoKings

.@MB3FIVE makes his #NBAAllStar Rising Stars debut TONIGHT 😤 https://t.co/2uyJQByAGt

Cleveland Cavaliers @cavs

🇹🇷 THE 🇹🇷 FIRST 🇹🇷 CEDI 🇹🇷
@cediosman's #NBAKicks are 🔥 🔥 https://t.co/sAOeCUcvSF

NBA @NBA

All smiles from Luka Doncic pregame in Charlotte! #NBARooks

🏀: #MTNDEWICERisingStars
⏰: 9pm/et 📺: @NBAonTNT https://t.co/46qyWd7Q4p

NBA @NBA

THE U.S. TEAM! #NBAAllStar

#MTNDEWICERisingStars
⏰: 9pm/et 📺: @NBAonTNT https://t.co/PSpD0sGOG4

NBA KICKS @NBAKicks

World Team's @luka7doncic puts on his Nike Adapt BB #NBAKicks! #MTNDEWICERisingStars https://t.co/TnrBymrWW4

NBA @NBA

It's the WORLD vs. USA!

🏀: #NBAAllStar #MTNDEWICERisingStars
⏰: 9:00pm/et 📺: @nbaontnt https://t.co/odCBeoVunM

NBA @NBA

🌟 Don't miss the NBA Rising Stars in action tonight! 🌟

🏀: #NBAAllStar #MTNDEWICERisingStars
⏰: 9:00pm/et 📺: @NBAonTNT

🎵: High Hopes – @PanicAtTheDisco https://t.co/d2V3Zd6nGr