A shift to using consultants in federal agencies for all manner of work has benefited the four firms who have won contracts worth a collective $1.7 billion in the the five years between 2013 and 2017.
'Working with the ACCC'
The competition regulator refused to comment on its activities when asked about the request for information on Tuesday. A spokeswoman said the agency does "not comment on complaints or potential investigations".
However, two of the big four firms directly acknowledged they had been asked to provide information to the ACCC about their activities.
"Late last year, we received an information request from the ACCC and we have been working with the regulator since that time," a PwC spokeswoman said.
"In our experience, the consulting industry in Australia is highly competitive between the big four, as well as with other businesses who provide consultancy services to the federal government and we have seen no evidence whatsoever of anti-competitive conduct."
A spokeswoman for KPMG said: "We operate in a highly competitive market and our work with government is procured in a contested environment, which underpinned by the requirement for value for money. We are co-operating fully with the ACCC's information request."
Deloitte, through a spokesman, said the firm took "very seriously the prohibitions imposed under the Competition and Consumer Act dealing with anti-competitive conduct and, in particular, cartel conduct and anti-competitive agreements".
An EY spokeswoman said representatives of the firm do "not collude or discuss details of its bids for federal government work during the bidding/tender process".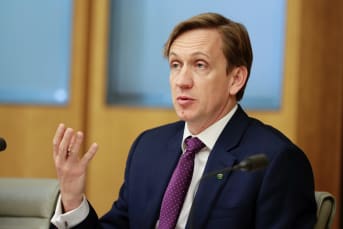 "EY competes strongly with the big four and other firms to secure government work. EY has internal policies in place to ensure all relevant personnel are fully aware of their obligations under competition law, including EY's Competition and Anti-Trust Law Compliance Global Policy, which includes specific principles for interacting with competitors."
Difficult to prove
Cartel laws have been widened to include "signalling" and other forms of tacit agreement that fall short of explicit price fixing agreements during the past decade as offences were difficult to prove under the previous, much stricter definition.
Direct evidence of pricing fixing and other similar behaviours can lead to criminal prosecution. But the charges remain difficult to prove if there is no direct evidence of cartel or anti-competitive behaviour.
"If they can't prove there was an agreement, they can only prove there was a discussion at a private dinner, that doesn't amount to an agreement to do anything," said Caron Beaton-Wells, a professor at Melbourne Law School at the University of Melbourne.
"They would then need to prove that there was an effect or likely effect of substantially lessening competition in the market or a purpose of having such an effect."
It will also be difficult for the ACCC to change the structure of the highly concentrated market for financial audits.
An investigation by the British competition regulator, the Competition and Markets Authority, into its audit market has proposed radical changes aimed at ending the dominance of the big four in the auditing sector.
While any changes in Britain will have global implications for these multinationals, the ACCC does not have similar powers to the CMA, said Professor Beaton-Wells.
"The CMA does have more structural remedy powers than the ACCC does," she said. "So in the UK the CMA can do a market study … and if it finds the market is not working competitively it can impose structural orders to break firms up or have much more far reach effect upon the market."