If Prime Minister Scott Morrison pulls off a miracle and wins the May election, housing conditions should stabilise as investors pile back into the market to pick up cheap assets once the threat of Labor's deleterious tax changes is removed.
I also expect the accessibility of credit to improve following the royal commission, which has wasted time questioning residential lending practices that are among the most conservative in the world judged on the basis of Australia's mortgage default rates over the last 30 years (notwithstanding that our home loan rates have been lofty by global standards).
Labor win
If, on the other hand, Labor prevails, our extant forecast of a housing drawdown of up to 15 per cent stands, with values in cities such as Sydney likely to fall by more than 20 per cent.
This is one reason why we took profits on more than $300 million of residential mortgage-backed securities (RMBS) in February 2018. As house prices slump and the leverage underlying RMBS spikes, the required risk premium on these securities is rising quickly, slashing their prices. (We have been seeking to short RMBS since mid 2018.)
I was surprised to see Federal opposition leader Bill Shorten declare that Labor will immediately accept and implement all of the royal commission's recommendations without having an opportunity to interrogate them.
The royal commission's activist interpretations of the responsible lending laws have, for example, been found to be woefully incorrect based on the federal court's extensive analysis. It makes no sense at all to sign up to prescriptions blindly if they are inherently flawed.
With this in mind, it was interesting to observe ScoMo's recent poll bounce and the Coalition getting traction with its attacks on Labor's proposals to hike taxes on housing, investments, retirees and individuals while discriminating against self-managed superannuation funds.
A natural extension of this narrative is to query the impact that Labor's tax-everything-that-moves platform will have on the children of the many aggrieved constituencies, who might not otherwise be liberal voters.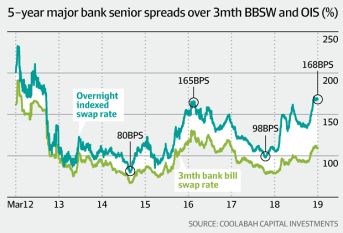 One can imagine Josh Frydenberg querying Chris Bowen on how his property taxes, investment taxes, retiree taxes and personal income taxes will affect the value of the money younger folks expect to inherit from their parents. As CoreLogic's Lawless notes here, there is little doubt that their homes will be worth less.
For all of the criticism the royal commission has levied at regulators, let's not forget that one of the great housing bubbles in history was thwarted by APRA with the introduction of its prescient constraints on credit creation in December 2014, which it has evaluated in a new information paper published during the week.
APRA action
Some incorrectly inferred that this was an attempt to front-run the royal commission's report – the truth is that APRA's 24-page self-assessment of what were unprecedented policy interventions to prevent the emergence of a US-style sub-prime crisis was required under the government's "statement of expectations" to which it must adhere.
After the RBA had slashed its cash rate the equivalent of eight times between late 2012 and early 2013 to new lows, I called the Martin Place mandarins and personally warned them that they were going to trigger a sustained bout of double-digit house price inflation that would blow a bubble and require precisely the sort of "macro-prudential" interventions APRA introduced in December 2014.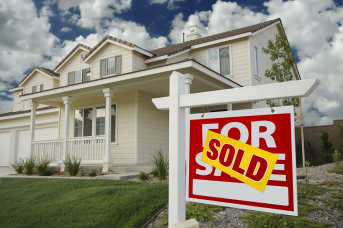 At the time, the RBA was dismissive of the efficacy of these measures and repeatedly reassured the public that its cheap money policies would not precipitate another boom in lending or house prices. Of course, it would be proven wrong – over and over again.
On several occasions APRA's new study states that the problems it was seeking to mitigate were exacerbated by the record low interest rate environment implemented by the RBA.
It also stresses that APRA was the central agency pushing these protections through, even though the RBA has tried to claim credit ex post facto through its membership of the council of financial regulators. I certainly recall a palpable tension in 2014 between APRA's focus on minimising banking risks and the RBA's one-eyed desire to boost inflation through the skinniest home loan rates in history.
While APRA might get a bad wrap from the royal commission for going MIA on a handful of peripheral matters, in its core mission of keeping banks alive and avoiding financial stability blow-ups that cause deep recessions, it has done remarkably well under Wayne Byres.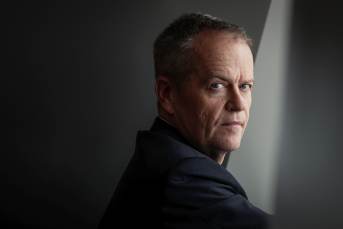 Bank bonds
The orderly correction in house prices, which is viewed as "credit positive" by Moody's and Standard & Poor's insofar as it reverses financial imbalances, might explain the very strong recent bid for the major banks' senior-ranking bonds.
CBA, Westpac and ANZ have issued $8.9 billion of these securities in Australian dollars this month alone to sate enormous demand.
It also doesn't hurt that the credit spread offered on the major banks' senior bonds is at its highest level since 2012 and more than 10 times higher than in 2007.
This is partly a function of the fact that the gap between the bank bill swap rate, which reflects pure major bank credit risk, and the RBA cash rate is artificially wide because of enormous offshore demand to borrow money in Australian dollars via secured repurchase (or "repo") agreements, which has in turn pushed unsecured bank bill rates higher.
The author is a portfolio manager with Coolabah Capital Investments, which invests in fixed-income securities including those discussed by this column.