High quality subsea cables are essential because they link Australia to the rest of the world and carry, among other things, the increasingly high volume of data necessary to stream Netflix and other video services.
The move comes seven months after Telstra announced it was separating its fixed-line infrastructure into a subsidiary, InfraCo, which includes the company's submarine network.
That decision raised concerns Telstra was turning its back on fixed line infrastructure to focus on retail and mobile infrastructure, a response to the National Broadband Network roll-out.
It also raised the possibility that Telstra would cut InfraCo loose entirely, setting it up as an independent business in preparation to purchase or merge with a privatised NBN – something Telstra chief executive Andy Penn has said is under consideration.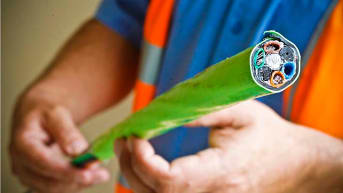 But Mark Gregory, associate professor of network engineering at RMIT, said the upgrade showed Telstra was being positive about its fixed-line infrastructure rather than neglecting it.
"People were concerned that when they moved the assets into InfraCo they might stop spending and focus on mobile and retail. But what this says is they are investing in InfraCo, so this is really quite a big announcement.
"It puts concerns about Telstra's direction to rest. They could have just separated it out, and at some point they might just roll it into the NBN. What they're demonstrating is InfraCo is still a key part of Telstra's business strategy and they're making major investments in infrastructure."
Telstra's subsea cables run for 400,000 kilometres – equivalent to 10 times around the world – which the company claims makes it the largest network of subsea cables in the Asia Pacific region.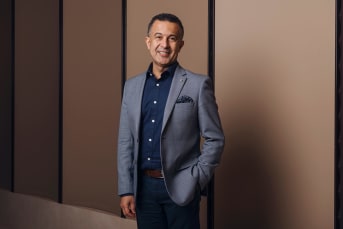 Telstra's network planning principal, Andy Lumsden, said Infinera's technology, called Infinite Capacity Engine 4 (ICE4), would increase capacity per wavelength to up to 200 gigabits per second.
"With Infinera's ICE4 optical engine, we are deploying the latest technology across our network. We can now provision new services faster than ever before, which is critical in a region when capacity demand on our international networks has almost doubled over the past two years," Mr Lumsden said.
In a recent interview with The Australian Financial Review, Telstra's head of enterprise Michael Ebeid said the company's large subsea network would allow the company to expand its international business.
"One of Telstra's well-kept secrets, which I don't think we talk about enough, is Telstra owns and operates the biggest subsea cable network across Asia Pacific. When you think about all the countries in Asia, Telstra is carrying right now around 40 per cent of the traffic of all of Asia on Telstra networks and cables. A lot of people don't realise that," he said.
Alongside Telstra, companies including Singtel, Vocus, TPG, Verizon, AT&T, Spark New Zealand, and even Google own intercontinental subsea cables linking Australia to the rest of the world.