"While typically a REIT trading at a discount to its net tangible assets or net asset value has been a lead indicator for prospective takeover activity, we don't believe this will hold true particularly for those REIT's with exposure to unloved sectors – namely residential and retail property."
More of the same unlikely
Last year saw strong activity with takeovers including Westfield Corporation, Propertylink, Gateway, Investa Office Fund, Ingenia and Australian Unity Office Fund.
But Moelis & Company Australia's managing director Julian Biggins said that activity was unlikely to be replicated.
"Given the record level of corporate activity in 2018 we do not anticipate the same level of activity in 2019," Mr Biggins said. "And given the equity market volatility, the IPO market will be difficult at the start of 2019."
Evans Dixon Corporate Advisory's Ian Holmes agreed. "The market volatility that we have seen over recent months is not conducive to significant capital markets activity, particularly IPOs," he said.
Citi head of real estate Ben Connolly expected investors would have a heightened level of scrutiny over new real estate floats.
"Whilst there is significant capital available to support real estate IPOs, particularly given the recent reduction in the investable REIT universe over the last 12 months, investors do remain highly selective and have a clear expectation on level of quality. Broader equity market conditions and the impact on valuations will continue to be an influencing factor on whether an IPO is pursued."
And after advising on the takeover of Westfield, Rothschild's Duncan Wilmer said while a "good number" of floats in real estate would be "contemplated" in 2019 they would depend on prevailing market conditions "which today are not supportive".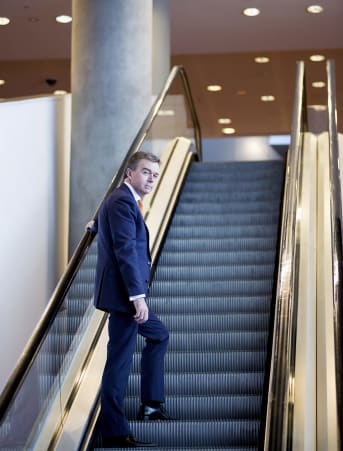 Top of the cycle
​Part of the sentiment lies in where the commercial property cycle is positioned.
Macquarie's Antony Green, who thinks there will be more publicly listed companies taken private this year, said most people thought it was at the top of the cycle.
"Consensus seems to be that we are nearing the top of this property cycle. The market certainly appears to be late cycle."
Credit Suisse's Angelo ​Scasserra shared the view: " At this point, what's clear is that real estate pricing has run hard, supported by low interest rates and accommodative capital markets."
Goldman Sachs head of real estate Adrian Sheldon agreed we were nearing the top.
"The reality is that the current cycle has played out for longer than most people expected and while real estate asset pricing looks expensive on most conventional measures, the recent macro volatility is an important reminder that key defensive exposures (including real estate) continue to provide an attractive return."
JP Morgan's Rob Stanton said it could be the year when private investors tried to exit the property market through a float. "Obviously the market volatility we saw in late 2018 meant that some IPOs had to be withdrawn across the market including in the REIT sector … [but] we also see the potential for larger private owners of office and industrial portfolios that have experienced capital gains over the last five years seeking to exit their investment through an IPO."