Von Reventlow is vague on the details of what his products will look like, for one simple reason: he hasn't been around long enough to build any yet. "This is my fifth week at Telstra, so I am in the data-gathering phase," he says.
But what he is clear on is how he will go about modifying existing products and designing new ones: by making sure he gives customers what they "would love to have".
A new approach
When he got the call from Penn, von Reventlow was living in his native Germany working for multinational telco giant Deustsche Telekom. He was chief product and innovation officer, a job that spanned every country the company had a presence in. But the defining lesson of his career came much earlier, when he was working for a certain Mr Schick, his boss at German electronics manufacturer Bosch.
At a time when Nokia was the dominant mobile handset manufacturer, he says Mr Schick managed to develop a successful handset by rigorously testing every single element of its design on consumers until they developed something consumers preferred to Nokia.
"If you do this properly, then you can build a mathematical model which actually predicts the probability that a person buys this product. And you can then actually take an existing product, and feed its characteristics into this mathematical model, and it says what the market share of this product should be," says von Reventlow.
He says he has used this rigorous, obsessively customer-centric approach ever since, with great results. It led him, for example, to introduce what he calls the "first ever cloud-based service in Europe" in 2001.
"There are different approaches to life," he says. "One is to push things to customers. And the other one is to actually find out what, for heaven's sake, the consumer actually would love to have."
Telstra is not a company that has a reputation for exceptional customer service. But von Reventlow says this customer-centric approach appeals to his staff.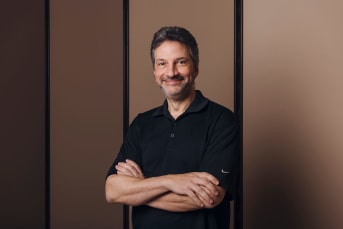 "The story to find out what customers want resonates with the people [at Telstra]. People are energised behind this, which is related to bringing value to people," he says.
The right technology
Where von Reventlow's role is about giving customers what they want, Katinakis' is about building the right technology, and it will fall to him to make sure Telstra's network and IT platforms can deliver the products that von Reventlow's team designs.
When he got the call from Penn, Katinakis, who is Canadian but has never lost the Greek accent he acquired from a period at school in Greece, had just completed building Reliance Jio's epic mobile and fixed line broadband network in India.
The network, which was funded by Indian billionaire Mukesh Ambani and which Katinakis calls "by far the largest greenfield project that has happened on earth", was built from scratch and runs the length and breadth of India.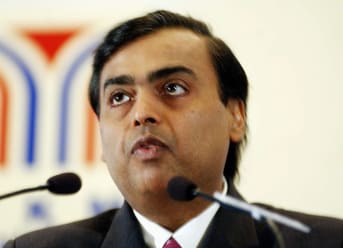 After Canada, India was a "weird" experience, he says.
"The way projects run in India are very different from the way projects are run in Canada or Australia. The way quality is measured is very different, and the way society works is very different. It's not an easy task."
Nevertheless, he says the project was run in an efficient way, and that Jio was "the ultimate example of agile working".
"The projects were organised in a very flexible manner. You could go to Mukesh Ambani, the chairman of the company, and say, 'I'm stuck, help.' And things would happen."
He said the impromptu method of coming together to solve a problem and then dissolving when it was solved was a "very typical agile way of working", but unusual in the context of such an large-scale project. "Imagine it across tens of thousands of employees in a massive scale.
"I think that was one of the better things that the company was doing."
To the uninitiated, the concept of "agile" may sound simply like managerial chaos. But it's a concept that Andy Penn has put at the centre of his flattened T22 management structure.
Big bet
In terms of network construction, Katinakis doesn't have nearly as much work to do at Telstra as he did at Jio. As he points out, the construction-heavy part of building a 5G network – the installation of fixed-line "backhaul" fibre to the towers – is already done. So why did he come out of semi-retirement to work for the Australian telco?
"The story I got was the T22 digitisation story, and that got me excited. In my mind all telcos around the world need to transition out from the old ways of working into something new. And the reason for that is traditional telcos play a very defensive game. But T22 has a few very interesting components. And at the end of this journey I believe Telstra will look very different, and more importantly will behave very differently. And that was very exciting."
So far Telstra has been fairly vague on how its big bet on mobile and 5G will pay off, and many have viewed T22 as primarily a grand cost-cutting exercise. But Katinakis insists it is more than that.
"I asked [Andy Penn and chairman John Mullen] this question: 'How committed are you? Are you serious about doing this, because if you're not, I'm not the guy. There are plenty of people who can enter into a cost-cutting exercise. But if you want to transition the company then I have a lot to offer."
Their response, he says, convinced him.