The matter will go before Justice David O'Callaghan in Melbourne on February 8, with the regulator seeking an order that the notes are either not subject to legal professional privilege, or that privilege has been waived by AMP.
Leading litigation lawyers, who spoke on condition of anonymity, said regulators will show less respect for communications between lawyers and their clients after the royal commission.
"They are saying privilege is no longer an appropriate 'tactic' for corporations to take; that this is a new era of transparency," one said.
"Traditional privilege principles protect the information. Let's see if the courts in the post-royal commission era are prepared to uphold that privilege."
The banking royal commission revealed AMP had been unlawfully deducting service fees from customer accounts since 2009 and had misled the corporate regulator about this 20 times.
The rules of evidence says that privilege will usually attach to file notes made by legal advisers in the course of communications and meetings with experts and clients.
On waiver, it is expected that ASIC will claim that says: "We don't think we have got the full picture in the report. You have waived privilege because you have given us the report and we can't understand what has been done to prepare it."
AMP and Clayton Utz, however, will argue that handing over the report does not invalidate the privilege that exists over the firm's broader work for AMP.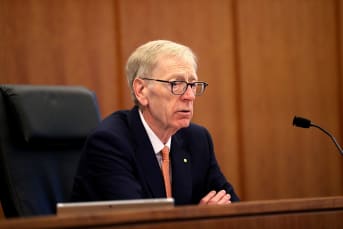 As the law stands, if an issue has been put in the public domain and there is nothing inconsistent with asserting privilege over the underlying information – that you can understand the reports without seeing the information used to compile it – then there is no waiver.
Commissioner Ken Hayne took a hardline on claims of legal professional privilege during the hearings.
He rejected a plea by National Australia Bank to keep confidential a letter written in July 2016 to ASIC the corporate regulator and also knocked back a legal privilege claim by IOOF over documents it tendered to the royal commission.
In the latter case, Mr Hayne said: "Many of the documents in respect of which privilege is claimed are not documents that record or refer to communications made for the dominant purpose of IOOF or Questor obtaining legal advice; they do not record or refer to communications of that kind; and, they are not documents created for the dominant purpose of obtaining legal advice."