Tax payments grew across industries — as banking, finance and investment grew by $972 million; insurance by $220 million; manufacturing, construction and agriculture by $238 million; and wholesale, retail and services up by $271 million.
Each ownership category also paid more: Australian public entities contributed the most at $6.4 billion, followed by foreign-owned entities at $626 million and Australian private entities at $429 million.
With the federal budget set to benefit from the crackdown on multinational tax avoidance and diverted profits, the report shows the tax on offshore petroleum projects rose by nearly $100 million to $946 million, primarily off the back of higher oil prices.
Derived from 14 companies, the ATO expects the petroleum resource rent tax to deliver more than $1 billion in 2017-18, reflecting a 25 per cent increase in crude oil prices and a 2.6 per cent rise in the Australian dollar's performance.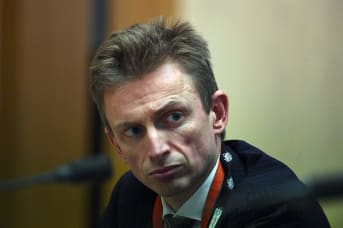 Big companies, big dollars
The figures include 1721 Australian public and foreign-owned companies with $100 million or more in income, 388 Australian-owned private companies making $200 million.
"While economic conditions may change from year to year, the data shows the ATO has strong and continuous scrutiny on Australia's largest taxpayers, as the community would expect," Mr Hirschhorn said.
"There will be no lessening of the ATO's commitment to ensuring large corporate taxpayers are paying the correct amount of tax."
The new data shows the majority of the tax take comes from a small number of very large entities.
Companies with income above $5 billion represent only 2 per cent of the report, but are liable for 57 per cent of tax paid or $26 billion. That figure is up from 53 per cent a year earlier, largely due to the commodity price recovery.
Mr Hirschhorn said behavioural change from large e-commerce businesses was evident in the data, part of the impact of the multinational tax avoidance measures, worth about $2.5 billion.
"Where previously they had a model of sell from here, but build from overseas, the consequence of the multinational anti-avoidance law was that they have changed to models where they sell and build from Australia," he said.
An extra $7 billion or more of sales is expected after the transition period is complete.
Welcome news
The net income tax gap for large corporate groups is estimated at $1.8 billion in 2015–16, representing 4.4 per cent lost between full compliance and actual collections.
For the PRRT, a 2 per cent tax gap is estimated by the ATO, worth $18 million.
The individual tax gap, released in in July, is $8.7 billion.
Tax Institute senior counsel Robert Deutsch said the gap analysis showed pressure on corporates to pay their total tax bill was resonating.
"All the public scrutiny that large corporates have been subjected to and all the literature that has come out on the MAAL and the diverted profits tax, plus high profile transfer pricing cases and audits is working," he said.
"All that has fed into a more confined culture among those large corporates."
Treasurer Josh Frydenberg credited the closing gap figures to the Coalition's $679 million in increased funding for the ATO.
"Ensuring corporate taxpayers pay their fair share of tax helps us to provide tax relief for individuals and small and family businesses, and the essential services that Australians rely on," he said.