Among the top 100 places, 23 are Bay Area companies – and four of them are in the top 10 for the upcoming year.
San Jose-based Zoom Video Communications is the top-ranked local place to work, coming in at No. 2 on the Glassdoor list.
Zoom uses cloud-based technologies to provide remote video conference, chat and online meeting services.
The only company to top Zoom on the list is consulting giant Bain & Co, from Boston.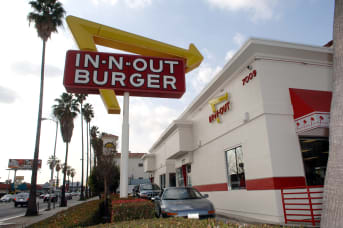 LinkedIn came in sixth place, followed immediately by Facebook and Google.
Facebook had ranked No. 1 for 2018.
No. 3 on the Glassdoor chart is fast food happy place In-N-Out Burger.
"Job seekers are in the driver's seat when it comes to deciding where to work, and they want to know the inner workings of a company before accepting a new job," said Andrew Chamberlain, chief economist for Glassdoor.
"For employers, we know that a satisfied and engaged workforce helps drive financial performance."
The Glassdoor results were tabulated from submissions from employees representing the more than 830,000 employers currently reviewed on the site.
Employees are asked to give their opinions about their overall workplace, how satisfied they are with their jobs, details about matters such as salaries, benefits, workplace culture and values, rate their company's chief executive and say if they would recommend their company to prospective job seekers.
MCT