GrainCorp owns a vast up-country storage and handling network linked to rail operations and seven ports in Queensland, NSW and Victoria that rely heavily on harvest volumes, and is also a player in oilseeds processing and a global force in malting.
The inherent volatility in the core grains division is starkly illustrated by the current harvest, with the three states forecast to produce of 7.6 million tonnes just two years after producing a record 28.2 million tonnes.
Smoothing volatility
It is understood that through a long-term insurance policy with Allianz, LTAP has essentially managed to smooth out that volatility by having the annual grain revenue guaranteed at say 75 per cent of the long-term average. That means that when volumes are lower the insurer tops up revenue.
With a smoother earnings trajectory, LTAP expects that it can get an investment grade credit rating, because it will be seen as less risky. That means LTAP would be able to raise debt at cheaper rates than what GrainCorp can today, even though the company would be carrying a huge debt load.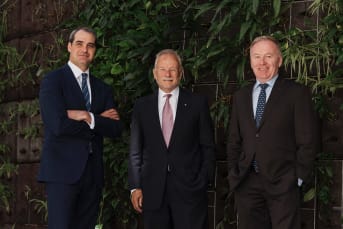 To finance the takeover upfront and deliver Graincorp shareholders the $10.42 a share cash they've been offered, LTAP has convinced Goldman Sachs to stump up $3.2 billion in bridging finance and Westbourne Capital to extend a further $400 million loan.
But at some point Goldman and Westbourne will want that $3.6 billion repaid.
If the acquisition were to complete, the debt would likely be refinanced and replaced with what LTAP says will be an investment grade structure made up of different levels of debt. It would also be wrapped with the Allianz-backed insurance derivative.
Debt-heavy
As Street Talk revealed on Thursday, after such a refinance the consortium is looking at about an 80:20 debt-to-equity split. (Normally an attempt to take a company private like this would be geared 50:50 debt-to-equity.)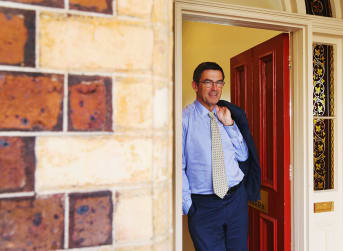 So if GrainCorp were to sell for $3.3 billion – which is the current offer – that would mean about $2.65 billion debt and $650 million in equity.
The debt would likely mostly come from the big Australian banks, as is normally the case with big corporate borrowings, and the equity mainly from two or three big investors. LTAP, owned by its directors, would be the manager.
Just who those equity investors are remains a mystery, but LTAP says they are Australian and the deal does not require Foreign Investment Review Board approval.
Those in the LTAP camp argue the money, $2.4 million for shareholders and the rest to wipe out debt, is on the table and the details should be irrelevant to the GrainCorp board.
A sensitive target
However, the company is one of the most sensitive targets on the ASX because of its importance to east coast farmers and the politics that go with it.
Which brings us to the a new restructuring plan, put forward investment banking veteran John Wylie and revealed by Chanticleer on Thursday.
He is pushing for a demerger of the grains marketing, storage and logistics business and the sale of the edible oils business to leave a higher growth company focused on malt and bulk liquid terminals.
Wylie says that means shareholder don't have to sell the entire company out at the bottom of the cycle and could retain a control premium that should apply to the malt and bulk liquid terminals businesses.
The GrainCorp board must act in the best interests of shareholders. On strict value the LTAP proposal is worth more, even though Wylie's emphasises that with his option shareholders will be left with exposure to the higher growth businesses.
It should make for a simple decision on value for shareholders, but directors are increasingly under pressure to not just consider shareholders with respect to their decisions about the companies they steer.
Leaving GrainCorp too deep in debt and the unknowns in the re-insurance arrangement under the LTAP proposal will certainly be food for thought.